630-462-9500
After Hour New Client Telephone Number 630-690-6077
1776 S. Naperville Road, Building B, Suite 202
,


Wheaton, IL 60189
Can I Hire an Attorney Without Telling My Spouse? 
Filing for divorce is never easy, but for victims of domestic violence the prospect of a spouse or partner finding out about a divorce filing could pose a serious threat. Sometimes victims are afraid to talk to anyone about their home situation - a fear backed by research showing that victims who try to leave their abuser often face severe retribution.
If you are considering divorce and want to know about your options, you may wonder if it is possible to discreetly hire an attorney without telling your spouse. In this blog, we will discuss the expectation of privacy between an attorney and a client. It is important to remember that a qualified Illinois divorce attorney is the best person to answer any questions you may have.
Are Consultations With Attorneys Protected by Client Privilege?
Generally speaking, when a prospective client is looking for legal advice or representation from an attorney, the meeting is confidential even if the potential client does not hire or pay the attorney. If there is an expectation that the conversation is private, the attorney cannot share the contents of that conversation without asking for the client's permission. This is true even if the relationship between the attorney and the client ends - and even if the client dies. Just to be safe, if you are concerned, you can confirm with an attorney that the meeting is private before sharing any details.
Can My Attorney Tell My Spouse the Details of Our Conversations?
Not unless you give them permission. Attorney-client privilege is one of the most protected forms of communication in the United States. Attorneys cannot divulge information without their client's consent, and nobody can make them share it, even in a courtroom. Lawyers face serious consequences for violating the attorney-client privilege, including lawsuits and disbarment.
When Will My Spouse Find Out I Filed for Divorce?
If a victim of domestic violence files for divorce, the spouse will find out when the divorce papers are served to them. However, an attorney can help their client create an exit strategy before divorce papers are served to ensure the client is safe from retribution. This includes filing for an Emergency Protective Order prohibiting the abuser from contacting the victim, helping the client find access to a shelter or other safe place, and connecting them with state and local resources for victim support.
Consult With a Wheaton, IL Divorce Lawyer
At The Stogsdill Law Firm, P.C., we realize that sometimes risk factors like domestic violence make meeting with a DuPage County divorce attorney a matter that requires the utmost privacy. Call our offices today to schedule your confidential consultation at 630-462-9500.
Sources:
https://illinoisattorneygeneral.gov/women/victims.html
https://www.ilga.gov/legislation/ilcs/ilcs4.asp?DocName=075000050HPt%2E+IV&ActID=2086&ChapterID=59&SeqStart=3900000&SeqEnd=5400000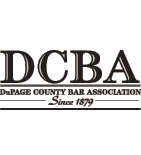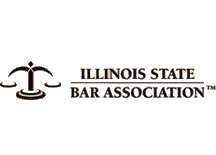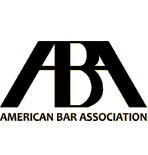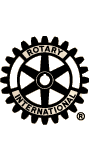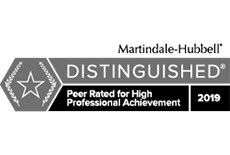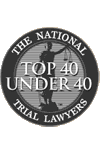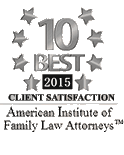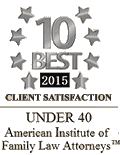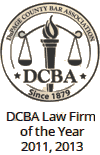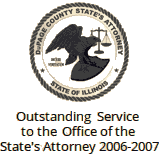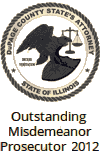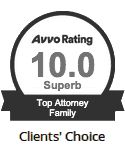 Contact Us To Schedule A Consultation With An Attorney At Our Firm
Call 630-462-9500 or provide your contact information below and we will get in touch with you:
NOTE: Fields with a
*
indicate a required field.