630-462-9500
After Hour New Client Telephone Number 630-690-6077
1776 S. Naperville Road, Building B, Suite 202
,


Wheaton, IL 60189
Your Financial Divorce
DuPage County Divorce Lawyers
No one gets married anticipating their marriage will end in divorce. The reality is that thousands of Americans face this devastating life challenge every year. Financial pressures, children, and work stressors may all contribute to couples reaching their wits end with their spouse. Though couples may have varying reasons for deciding to file for divorce, all couples face the same difficulties when it comes to property and asset division during the divorce settlement process. Thus, it is critical to consult a knowledgeable DuPage County divorce law attorney to protect your assets during divorce proceedings.
Your Divorce and Property/Asset Division
In Illinois, most anything that is obtained during the course of the marriage is considered "marital property." This may include homes, vehicles, bank accounts, stocks and other assets, or other generally tangible items. Something can be considered marital property, which generally means that both spouses have a stake in it, even if it was only issued, titled, or deeded to one of the spouses. While personal gifts and inheritances may be excluded, the general rule of thumb is that anything obtained by the couple over the course of the marriage is considered marital property.
Upon divorce, a couple must decide how to divide up this marital property. A court will always look for equity (fairness), but this can be difficult to achieve. Some things may be difficult to value, such as heirlooms, antiques, or personal items acquired during the marriage. With regards to assets, things can be even more complicated if the couple owns a business or large joint investments.
If a couple does own a business, the business must undergo valuation. Valuation is the procedure whereby a third party assesses the capital, inventory, and future of the business to determine its approximate current and future value. One spouse may elect to "buy out" the other spouse based on this valuation or decide to continue the venture together if they are divorcing on reasonably amicable terms. The possibility of a buyout is also contemplated when real property was acquired during the marriage—one person may take over the mortgage (if they qualify on their own without their spouse co-signing). Consequently, many couples decide to sell their business or real property outright and divide the proceeds as part of the divorce settlement.
In addition to personal property, businesses, and real property is the issue of what to do with savings, retirement plans, pensions, and 401(k) plans. Again, even if an account is in only one of the spouse's names, the other spouse likely has an entitlement to share in its proceeds if the monies were obtained during the course of the marriage. As a divorcing spouse, you may have a right to obtain a portion of these payouts, whether it be immediately or in the future. On the other hand, you also have a right to protect your acquisitions against your ex-spouse depending on the circumstances. Regardless of which side you fall on, there are resources for you to make a plan for the best course of action to protect your finances.
High Net Worth Divorce in Illinois
While all couples have many financial concerns during their divorce, this is especially true in high net worth divorces. These divorces may include couples with large sums of money, whether it be through income, assets, or investments. High valuation divorce requires some additional steps in order to safeguard the rights of the parties. While the mere proposition of divorce may have tainted any trust remaining in the relationship, the possibility of misrepresentation during a high valuation divorce is increased significantly. A spouse may attempt to withdraw or transfer money or assets so they cannot be discovered during divorce proceedings or have assets, property, or investments that the other spouse did not previously know about. Moreover, one of the spouses may be guilty of under-reporting their true income or assets to the other spouse, thereby leaving open the possibility of more money being at stake during the divorce proceedings.
Luckily, there are individuals called forensic accountants who look to address and prevent these exact concerns. Forensic accountants are charged with the task of looking deeply into your spouse's finances to attempt to uncover any hidden, transferred, or undervalued assets, income, personal, or real property.
The best thing you can do, regardless of whether you intend to utilize a forensic accountant or not, is to gather all possible information for your divorce lawyer. This includes any and all individual, business, or joint tax returns, insurance policies, 401(k) histories, account statements, credit card balances (remember: what you share in assets and income you also share in debt), vehicle registrations, property deeds, mortgages, and loans that may be in either or both of your names. The more information you have, the more information a forensic accountant may be able to uncover.
These documents may support an increased monetary award at settlement and may help both spouses to reach an agreement in equity. Regardless of the amount of money at issue in a divorce, these are critical documents that can help give attorneys and financial advisors the information they need in order to help you receive what you are entitled to from your divorce settlement.
Wheaton, Illinois Family Law Firm
If you or anyone you know is contemplating or going through a divorce, our skilled DuPage County divorce attorneys at The Stogsdill Law Firm, P.C. can help. We are committed to being a full-service law firm for our client's family law needs, including divorce settlements, child custody arrangements, spousal support, and virtually any other aspect of family law. We understand how difficult and emotional a divorce can be and we work hard to ensure an expedient process that ensures the best outcome for our clients. Please contact our office serving DuPage County, Illinois at 630-462-9500 today.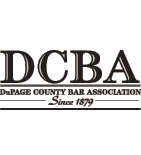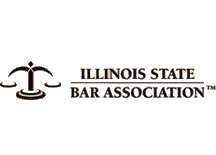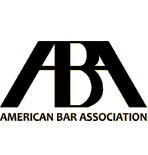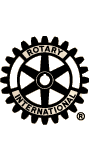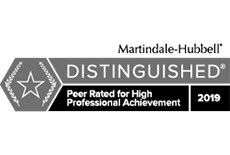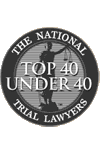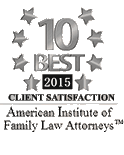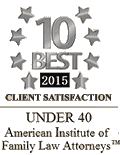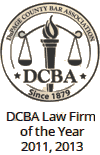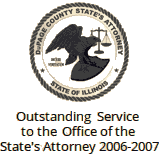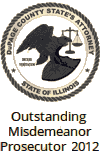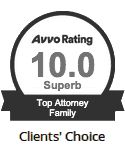 Contact Us To Schedule A Consultation With An Attorney At Our Firm
Call 630-462-9500 or provide your contact information below and we will get in touch with you:
NOTE: Fields with a
*
indicate a required field.