630-462-9500
After Hour New Client Telephone Number 630-690-6077
1776 S. Naperville Road, Building B, Suite 202
,


Wheaton, IL 60189
Post Divorce Modifications in Illinois
Wheaton Divorce Attorneys
While divorce decrees in the State of Illinois are considered "final" once they are admitted to the court, there are circumstances that warrant post-decree modifications. Whether one party's financial situation changed and post-divorce child support or spousal maintenance awards must be updated accordingly, or if one of the parents wishes to move a marital child out of state, any official changes to the divorce decree require court intervention. Hiring an experienced post-divorce decree modification attorney will ensure that the process is completed as expeditiously as possible while ensuring fairness to both parties.
What Can Be Modified?
You cannot simply change the terms of your divorce because the terms are inconvenient or burdensome. Failure to abide by the terms of a divorce decree may result in court action or contempt charges, and all terms should be strictly complied with until a court order is entered that changes the terms. Some circumstances that may warrant re-visiting a divorce decree include:
Financial:
Loss of job: If a spouse that has monetary obligations to the other spouse and is unable to fulfill this obligation due to a change in employment status, it is possible that the terms may be re-negotiated. Generally, the receiving spouse may continue receiving payments at a lesser amount until the providing spouse is able to pay the full amount again, if possible.
Unforeseen medical expenses for child: Many well-drafted divorce settlements will discuss what will happen financially in the event of a catastrophic injury or significant medical expenses incurring on behalf of a marital child. A sudden need for monetary support to provide for a child's medical treatment may warrant a modification to the terms of the agreement for emergency purposes.
Re-marriage or other change in financial circumstances: Most spousal maintenance payments are designed to end when the receiving spouse gets remarried. However, if that is not the case, or if there are other circumstances (such as the recipient of spousal maintenance receiving a large sum of money through inheritance or other manner) that warrant re-visiting the spousal maintenance award, the court may consider it.
Geographical:
After custody arrangements are finalized (now referred to as the "parenting plan" by Illinois courts), it is difficult to make changes to child custody plans. However, a parent may lose their job, or they may be involuntarily re-located. Often, the other parent will likely object to a geographical move, especially if it is a long distance that will substantially interfere with the child-parent relationship. A recently passed Illinois law, 750 ILCS 5/609.2, makes it easier to move; specifically, the law provides that those parents living within DuPage, Kane, Cook, Lake, McHenry, or Will County may move anywhere in the state within 25 miles without permission. Furthermore, those living outside of these counties may move anywhere in the state within 50 miles away, and parents may even relocate out of state as long as the new residence is still within 25 miles. Previously, there were significant barriers toward moving even several miles if the move took the child outside of state lines. This law is helpful for those moving reasonable distances, but those wishing to move further away may face substantial battles. The court's primary interest is always doing what is in the best interest of the child. If your job is relocating, it is difficult, but not impossible, to have your child be permitted to move with you.
Death in Family:
If there is a sudden death in the family or if one of the parents in a custody arrangement must leave to care for a sick relative or deal with another unforeseeable life event, changes may need to be made on a temporary basis. Often, parents can come to an understanding about these emergencies, but sometimes, the court must get involved.
Understand that no matter what the emergency, until a court order says otherwise, you are under an obligation to fulfill all terms of your divorce decree regarding custody and monetary support. Even if you and your spouse agree to terms outside of your official divorce settlement, the other party may still take action against you if you are not complying with the court order. As such, it is always best to abide by the terms of the agreement, even when difficult, and to speak to an experienced Illinois family law attorney right away before deviating from a court order or considering making modifications.
Wheaton, Illinois Post-Divorce Modification and Enforcement Lawyers
We understand that the last thing you want to do after your divorce is re-visit the terms you painstakingly negotiated over. At The Stogsdill Law Firm, P.C., we help our clients draft their initial settlement agreements to include nearly all reasonably foreseeable events that may occur. When a divorce decree does not provide a solution to an unforeseeable or unexpected life event, we can help you petition the Court to modify the agreement and/or seek enforcement from a non-abiding party. To learn more about your legal options in seeking a change in your divorce settlement, contact our DuPage County family lawyers today at (630) 462-9500 today.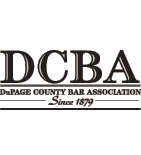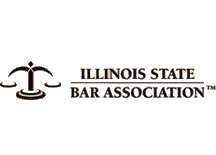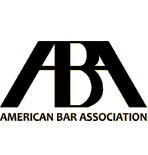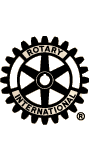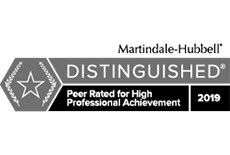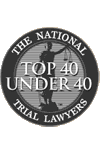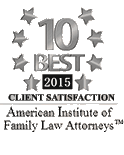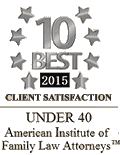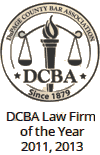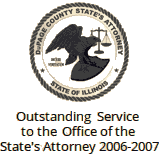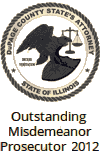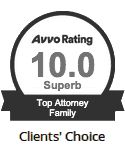 Contact Us To Schedule A Consultation With An Attorney At Our Firm
Call 630-462-9500 or provide your contact information below and we will get in touch with you:
NOTE: Fields with a
*
indicate a required field.